You pick
the good cause

, we donate 50% of the profits.

Get unlimited nbnTM and flexible mobile plans. So you do good, just by paying your telco bills.

Explore nbn™ plans Explore mobile plans
50% of profits back to good causes
14 day risk-free trial
No lock in contracts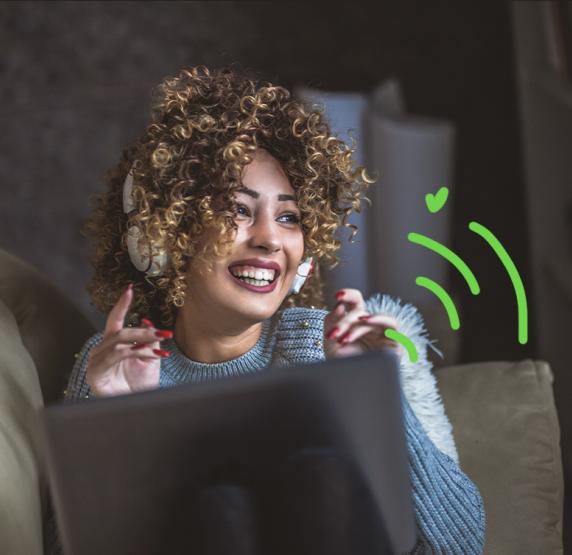 Unlimited nbn<sup>TM</sup> plans for joyful browsing, streaming and social media.
unlimited data
speeds up to 205mbps
$0 setup fees
switch over in days
from $86 $70 per mth (for 1st month and $86 thereafter)
Explore nbn<sup>TM</sup> plans
"We have nothing but praise for the speed, connection, customer service and purpose of the company. I was connected to the internet within 30min! Have had no outages since switching."
No contract, SIM-only mobile plans on Australia's trusted network (98.8% coverage)
keep your number
plans up to 150GB
unlimited calls and texts in AUS
data banking & data gifting
online SIM activation
from $26 per month
Explore mobile plans
The mobile product of Goodtel provides a mobile coverage footprint of at least 98.8% of the Australian population, covering more than 1.6 million square kilometers.
"The switch itself was easily the simplest and easiest telco experience I've had. You get a top quality NBN service at very competitive prices, and on top of that half of all profits go to good causes. Very highly recommended."
50% of our profits
go to
Good Causes
You pick the cause you're passionate about. We've partnered with 10 amazing charities to transform our daily telco use into a force for good and make a bit of a difference in the world. That's what Goodtel is all about.
Socially-conscious Aussies
love doing good with their
nbnTM and mobile bill.
Good reasons to switch
Here's a few reasons why switching to Goodtel will be smooth sailing.
Risk-free goodness
No lock-in contracts or small print. If you don't like Goodtel, simply cancel within 14 days. You'll receive a full refund.
Good made easy
Switch over to our mobile plans in hours, and our nbn™ plans in days. By paying your telco bill, you'll be doing good (even in your sleep!)
In good hands
We have 15+ years experience in the industry. Our friendly support team will quickly respond to your questions or issues – 7 days a week.
Switch to Goodtel<br> for a decision you'll feel good about.