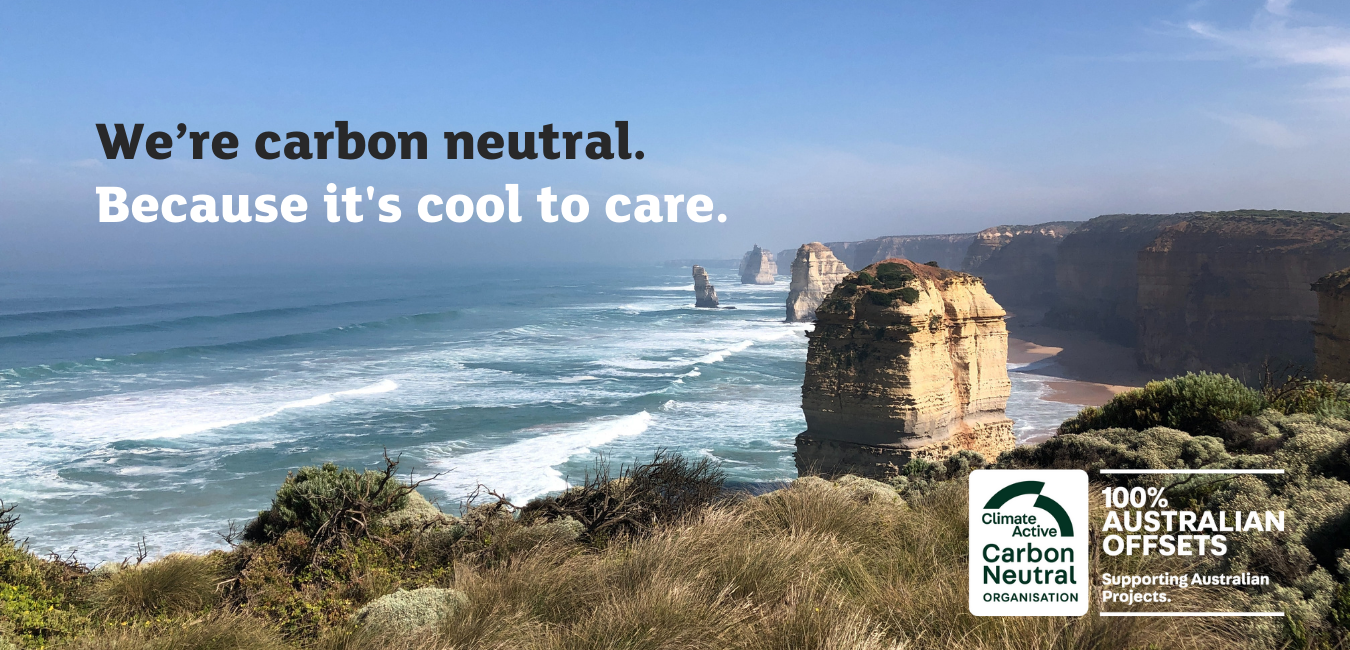 Reliable and responsible internet and mobile, that does not cost the planet.
We have always been aware of the carbon emissions Goodtel produces as a business as well as those created by the wider telco industry and since launching in December 2019 it has been our goal to take responsibility for our output and become a Climate Active certified carbon neutral business.
Both the way we measure the carbon output associated with running our business and the projects we invest in must meet strict criteria set out by Climate Active. Climate Active is underpinned by the Australian Government and its carbon neutral certification is one of the most rigorous in the world.

Goodtel was created to help protect the planet and those in need, so achieving this status supports the values we uphold and demonstrates our commitment to being a good business. We have chosen to do this because we truly do care out the impact we have on our planet, and we're doing this without passing on any cost to you, because carbon neutrality should not come at the cost of the earth.

How did Goodtel become certified carbon neutral?
After thorough auditing to calculate the greenhouse gas emissions generated by our business activity, we then offset this by investing in project which helped to offset the carbon we released.
We choose to invest in a Savannah Burning project in the Tiwi Islands for Greenhouse Gas Abatement. We choose this project as not only did it reach our green objective but also supports an Indigenous cause at the same time – it was the perfect choice for us.

Other causes we support
What else are we doing to help protect the environment?
Aside from the two charity partners we give a portion of our profits back to having a direct impact tackling environmental issues, we also provide our customers with a free recycling modem service to help reduce landfill. Just send it back to us and we'll ensure it gets recycled.
Our shared office-space is designed to be environmentally conscious and is powered by 100% renewable energy. We also have engaged our employees (most of whom work from home) by encouraging them to install solar and will continue to suggest ideas for carbon reduction to our team and customers.

Finally, we have partnered with OzMobiles, Australia's largest phone refurbisher to bring out customer exclusive discounts to encourage them to Refurbish, Reduce, Reuse and Recycle when they purchase a refurbished phone.

Thinking of making your business certified carbon neutral? Find out more here.