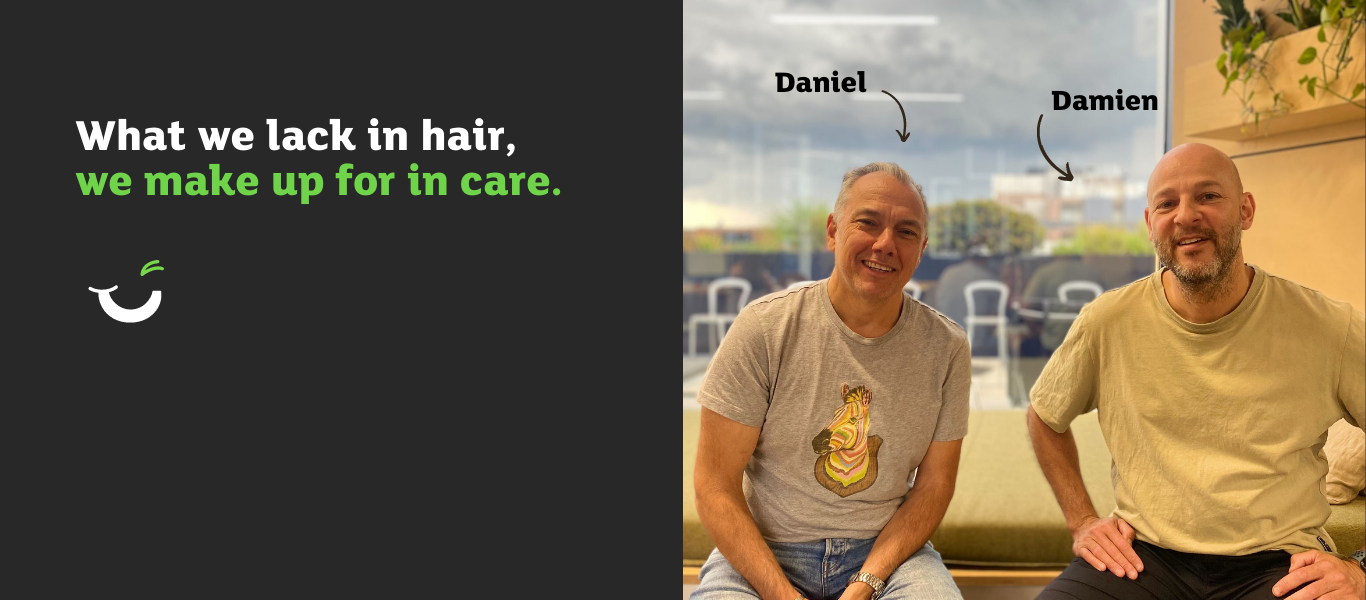 In 2003 Damien Gould co-founded Telcoinabox. A business that enabled anyone with a phone, internet connection and a computer to launch their own telco. Telcoinabox would go on to pioneer a new and successful telecommunications business model in Australia that enabled over 700 individuals and businesses to launch/expand a telco.
With 3 young children and like many others, Damien is concerned with all of the problems the world faces today. Having often thought telco could work well for generating much needed funds for charities Damien founded Goodtel as his way to contribute to helping those in need and the planet.
Within 4 months of the launch of Goodtel, Damien joined forces with Daniel Crespi. Daniel had spent 30 years working in the telco industry both in Australia and the UK. In recent years Daniel had been thinking there has to be a better way to do business than those that are there to simply turn a profit. He had become interested in businesses that had a positive social impact 'baked into them' as well as ones that could and did act with transparency and integrity. These traits were not ones that were particularly common in the telco industry. That is until Goodtel came along.
Damien and Daniel plan on creating lots of good where it's needed most and can't wait to see the impact around the world as more and more consumers and businesses choose ethical and sustainable companies for their everyday needs.

Meet Damien
What was the inspiration behind Goodtel?

Inspired by other awesome social enterprises such as Who Gives A Crap, I=Change, Thank You and others we wanted to create a telco that was about "doing good". We had 50+ years of telco experience between us and wanted to put these skills to good use. We've both got young kids and neither of us are happy with the state of the world so Goodtel is our way of contributing to a better world now and in the future.
What's the best thing about working at Goodtel?
It has to be the positive social impact that Goodtel has had so far. To think that we've started what would normally be just another boring telco, but this one helps support people who have been through unimaginable hardship (and continue to be) whilst seeking asylum in Australia, it helps fund environmental work to reduce climate change, helps fund education for children living in disadvantaged communities plus so much more. We're a little biased but we think that's some pretty cool stuff for a telco to be able to do.
What's your favourite ice cream?
Ben and Jerry's Phish Food (only 4 scoops at a time).

"We've both got young kids and neither of us are happy with the state of the world so Goodtel is our way of contributing to a better world now and in the future."
We're a social enterprise telco
By taking a large part of the profits from something we all use everyday, we're trying to make it that little bit easier to do some good whilst not doing much at all.
We all rely heavily on our phones and internet so we've been careful to select trusted networks that we know are good for you or your business.
After decades in the telco industry now is the time for us to put our experience to good use.
Goodtel is working with a number of charities and with your help we can't wait to help them do more of the great work they do every day.
And we know what you're thinking. How is it we can afford to give away 50% of our profits? The answer is simple. Many other telcos choose to focus on maximising profits to shareholders, we choose to split ours with charities. It's a choice we feel good about.

Meet Daniel
What does Goodtel's future look like?

We have big plans to create a significant impact where it's needed most and we've got our eyes set on donating $10,000,000 to our charity partners by 2042. But Goodtel is just getting started so that is a way off and in the meantime we will enjoy the journey that Goodtel takes us on.
What's the best thing about working at Goodtel?
There are two things I love the most about Goodtel.
One is our amazing team who have allowed us to do great things so far, and without doubt will help us keep going. Working with a great team each day, who we really enjoy working with and providing roles for them that have true meaning and purpose is certainly something we are grateful for.
The other thing I can't stop enjoying is the idea of a business that can be good and profitable at the same time. I have always been fascinated by business, and also perhaps carried a sense of guilt at the same time because I knew in the businesses I was working in it generally always came down to making a profit. In our business I get to grow a successful business and at the same time I get to contribute and make a difference. Now that is the perfect business model and one we can all be proud of.
What's your favourite ice cream?
Anita's Vegan Belgian Chocolate.