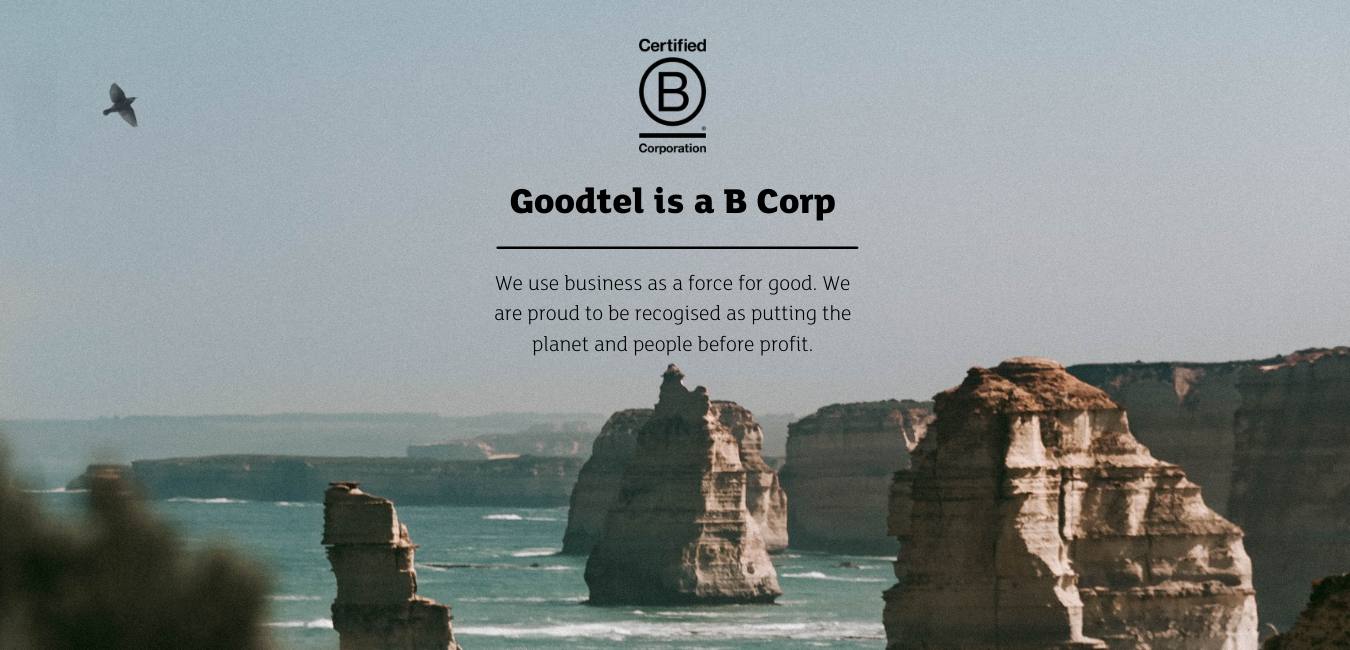 What is a B Corp?

Shortened for B Corporation, it is a certification attained by companies that adhere to the highest standards of verified social and environmental responsibility.
It is given to businesses that balance purpose and profit and all of which share the one unifying goal of using business as a force for good.



How did we achieve it?
The process of applying for B Corp Certification involved an independent assessment from B Lab which took a deep dive into all our practices at every level: environmental impact, our contribution to the economic and social well-being of our communities, our policies, how we look after our team and how we add value directly to our customers.

It is not an easy application process and Goodtel is now one of only approximately 4,000 organisations across the globe which has achieved this certification.
Our assessment report is available here for a transparent look into how we are running our business.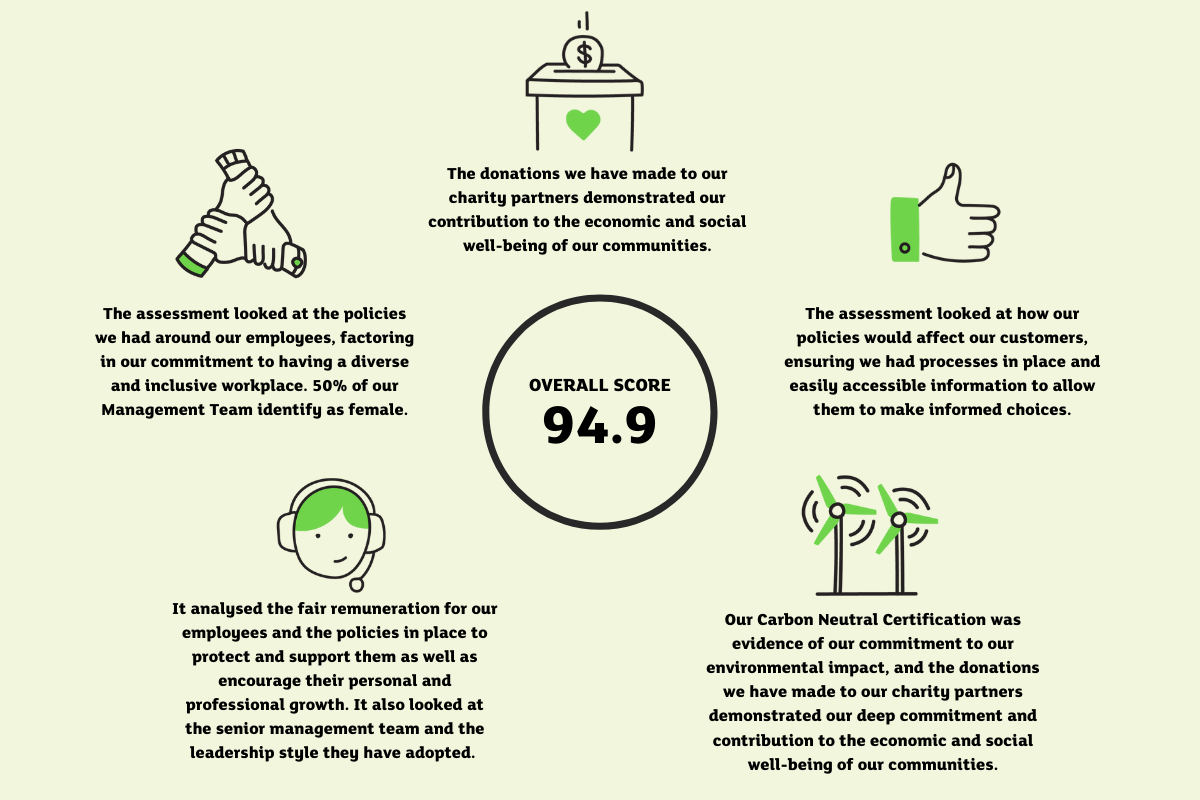 What it means for customers?
For socially conscious consumers, it can be hard to navigate past the greenwashing and marketing claims that some companies say about their products or services. The B Corp certification helps consumers with this by giving a distinct seal of approval.
Knowing whether a company is a B Corp or not can help guide your ethical purchasing. As opposed to simply evaluating a product or a purchase, the B Corp certification gives you a 360-degree view of a company's impact.
Find other B Corps
What does it mean to us?
Obviously, it means the world to us!
No, but really, it was important for us to review our current processes and policies to make sure we're leading with integrity and minimising our impact on the planet whilst maximising the positive impact we can have on communities in need.
We say we're doing good, a lot. It's even in our name. But having the B Corp status means that we are walking the walk. Not just talking the talk.

What next?
Even with all the good stuff our community has helped us to achieve, we will continue to push the boundaries to do better. As our journey continues we will learn and adapt to further increase our positive social impact and reduce our impact on the planet.

We're only just getting started and we can't wait to do more good with your help.
Join our community